Kvarnstrands - a leading actor
At the picture you see part of our staff in Ekenässjön
Today Kvarnstrands have about 95 employees. We have plants in Ekenässjön, Nybro, Huskvarna and in Stange, Norway.
Kvarnstrands offer cutting machine tools for the wood- plastic- and aluminum industry. The mail focus is wood industry.
We offer a complete solution where we take responsibility for our product during the entiry life time of the tool.
We aim for develop the refining of the wood, one of our most important renewable assets.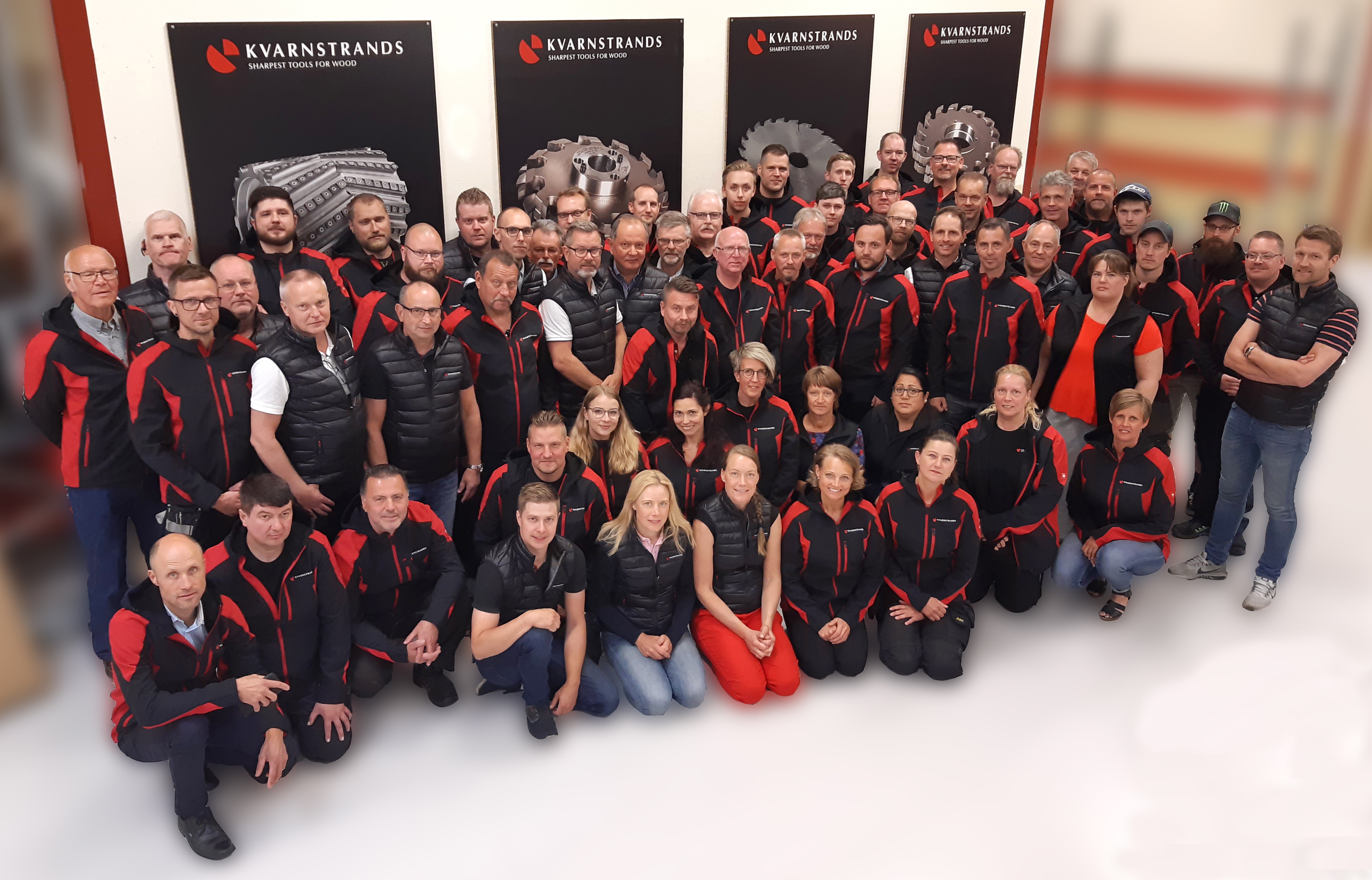 ---